Product Features:
Siemens 6AV2123-2MB03-0AX0 KTP1200 touch screen HMI interface is made in Germany. The installation method is control room installation, not customized products. The package is DIP, and the input method is touch screen input. The display type is TFT display screen, display color is color, the product has 3C quality certification.
Siemens 6AV2123-2MB03-0AX0 KTP1200 touch screen HMI interface
SIMATIC HMI, KTP1200 Basic, Basic Panel, Key/touch operation, 12″ TFT display, 65536 colors, PROFINET interface, configurable from WinCC Basic V13/ STEP 7 Basic V13, contains open-source software, which is provided free of charge see enclosed CD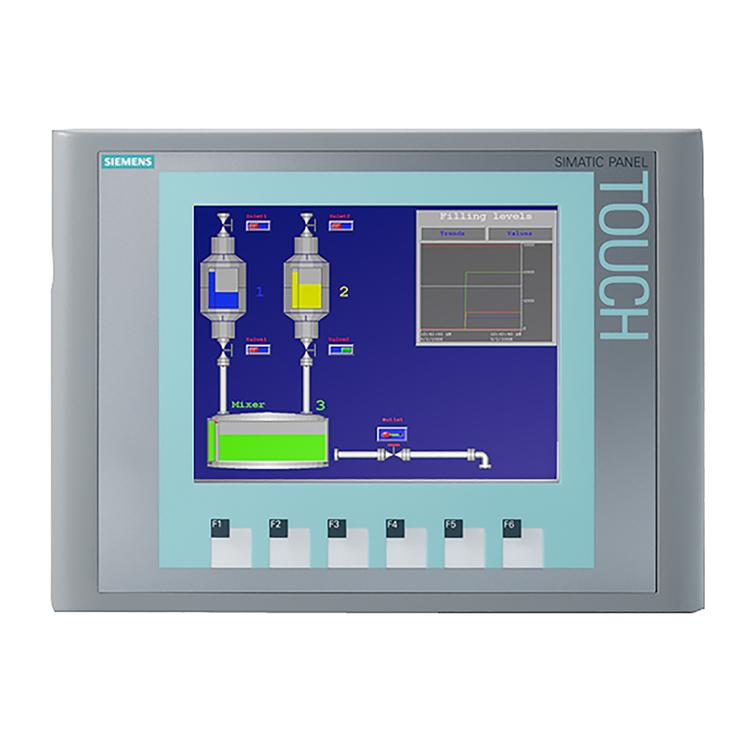 Siemens 6AV2123-2MB03-0AX0 KTP1200 touch screen HMI interface
The beauty of simplicity
New, cost-efficient HMI generation meets the trend for high-quality visualization even in small machines and plants Siemens meets the requirements of users for high-quality visualization and operation even in small and medium-size machines and plants with the second generation of SIMATIC HMI Basic Panels. While the price of the new devices is based on the current panels, their scope of performance has been expanded tremendously. The high resolution and a color depth of up to 65,500 colors are major factors contributing to the increased performance. Even the connectivity either by PROFINET or PROFIBUS interface plus USB port could be significantly improved. Configuration and operation of the new panels has become easier in connection with simplified programming by means of the new WinCC software version in the TIA Portal.
Product Parameters:
Product name
Siemens 6AV2123-2MB03-0AX0 KTP1200 touch screen HMI interface
Manufacturer
Siemens
Brand
Siemens
Product type designation
KTP1200 Basic color PN
Part Number
6AV2123-2MB03-0AX0
Supply voltage
24V
Input current
Current consumption (rated value) 510 mA

Starting current inrush I²t 0.2 A²·s

Processor
Processor type ARM
Power
Active power input, typ. 12.2 W
Size
Width of the housing front 330 mm

Height of housing front 245 mm

Mounting cutout, width 310 mm

Mounting cutout, height 221 mm

Overall depth 60 mm

Weight
Weight without packaging 1 710 g

Weight incl. packaging 2.2 kg
Application and After-Sales Service:
Application range of touch screen:
1. Multimedia query terminal
2. Sales terminal
3. Financial transactions and ATM machines
4. Industrial control and medical equipment
5. Game console
After-sales service:
Online support and Video technical support.