Product Features
Masoneilan 4700/4800 Corrosion Resistance Positioners have the following features:
One Multi-lobe Cam
The cam provides field-changeable linear, split-range linear, and equal percentage control characteristics. Custom characteristics are available in a special order.
Zero Adjustment
Adjustment of the positioner zero can easily be accomplished by means of the adjustable spring button. Further zeroing can be performed through the turnbuckle assembly on linear motion actuators.
Corrosion-resistant materials
Premium performance is the standard on the models 4700P/4700E and 4800P/4800E positioners. Internal components are manufactured of corrosion-resistant materials for protection against the harshest environments.
Fully Enclosed
All adjustments are fully enclosed for protection from the environment.
Simplicity
Positioner action can be reversed of Masoneilan 4700/4800 Corrosion Resistance Positioners without additional parts (4700P/4800P only). The same mounting orientation is used for both direct and reverse action.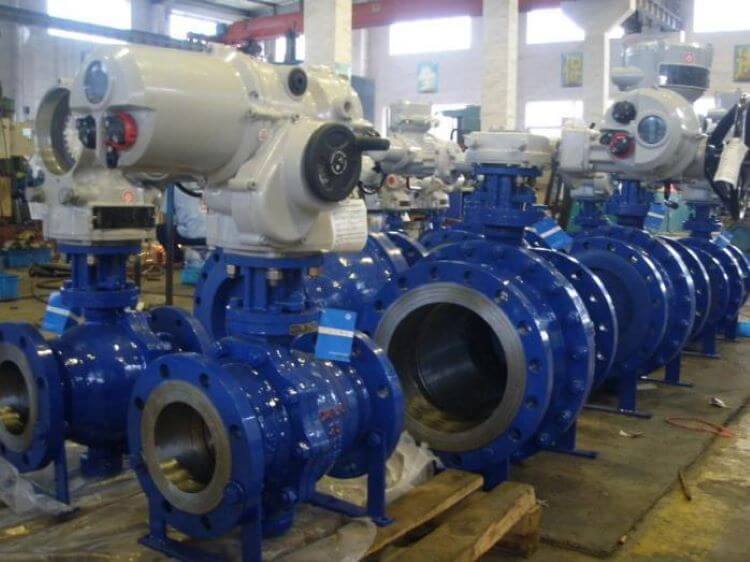 Easy to Maintain
The pilot valve is the only moving part in the pilot housing. It is easily removed without disassembling any other part of the positioner. An optional bypass valve module is available for use on the model 4700P pneumatic direct-acting positioner. Where operating parameters allow, it permits the positioner to be isolated for maintenance while operating the valve directly with the instrument signal. The bypass module is mounted on the back of the positioner to discourage tampering.
Optional Bypass
A molded nylon bypass valve with an O-ring seal permits continued automatic control during the cleaning of the pilot valve. The bypass valve is concealed in the back of the unit to prevent tampering. The bypass is available only on the direct action 4700P pneumatic positioner.
Damping Adjustment
On model 4700, actuator travel speed can be adjusted as required for stable operation
Product Parameters
Model
Masoneilan 4700/4800
Characteristics
Linear
Equal Percentage
Custom
Maximum Air
Consumption
0.3 scf/min – 25 psig supply (4700)
0.5 scf/min – 25 psig supply (4800)
Temperature Effects
Span Error (Typical)
Temp Range (°C)
-40 to -20
-20 to +60
+60 to +85
Error
.31% per °C
.06% per °C
.11% per °C
Supply Pressure
Influence
Less than 0.25% stroke change per psi supply change
Maximum Air
Supply Rating
Dictated by actuator, but never greater than 100 psig
Connections
Pneumatic: 1/4" NPT (4700) or 3/8" (4800)
Electrical: 1/2" NPT or M20
Weight
4700P: 3.5 lbs (1.6 kg); 4800P: 4.2 lbs (1.9 kg)
4700E: 4.7 lbs (2.1 kg); 4800E: 5.3 lbs (2.4 kg)
Application and After-Sales Service
Applicable Industries of Masoneilan Type 51/52/53 Pneumatic Piston Actuators
Power Generation, Refining,  Petrochemicals, Midstream Oil & Gas, Upstream Oil & Gas.
Key Applications: Steam Turbine Generator, Condenser, Cooling Tower, Reactor Building, Turbine Building, Reactor Facility Grounds & BOP, Steam Turbine, Gas Turbine, Heat Recovery Steam Generator, Balance Of Plant, Distillation, Hydroprocessing Reforming, Cracking, Secondary, Blending, Quenching & Fractioning, Charge Gas Compression, Seperation, Pipeline Integrity, Operations, Dehydration, Refrigeration, Liquifaction, Loading/Shipping, Regasification, Auxillary, Dehydration/Treating, Compression.
After-Sales Service
Online support and Video technical support.