Product Features:
The Masoneilan 41005 Series Cage Guided Valve balanced trim configurations. This product line offers efficient and stable operation under demanding process conditions, including applications with high-pressure adrops and large temperature variations. Optional features of Masoneilan 41005 Series Cage Guided Valve include noise attenuation trim, anti-cavitation designs, and various balance seal options to meet a wide range of pressure and temperature requirements.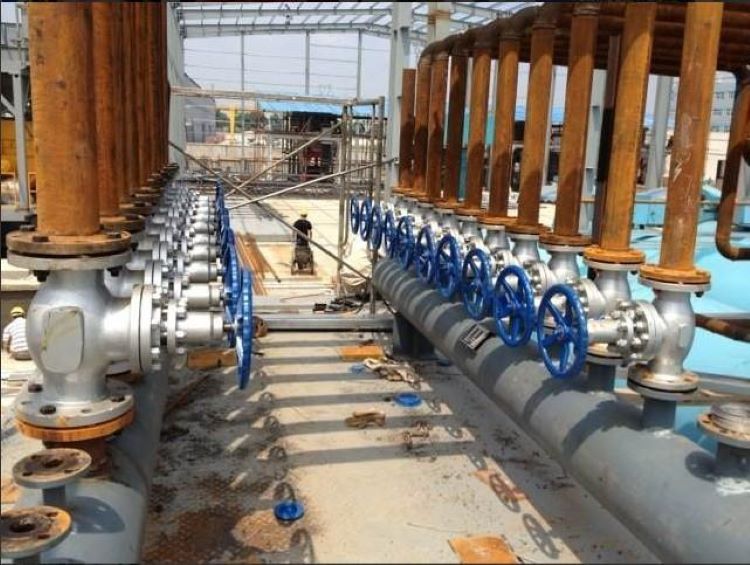 Masoneilan 41005 Series Cage Guided Valve have following features:
Balanced trim design allows the use of smaller actuators to reduce overall assembly size and weight.
Heavy cage-guided construction offers dynamic support and trim alignment for resistance against flow-induced vibration throughout the entire valve stroke range. Heavy guiding of the plug enhances throttling control performance resulting in high process yields
Low soft-goods parts of The Masoneilan 41005 Series Cage Guided Valve count for improved valve reliability and reduced maintenance costs
Reliable performance with standard solutions to control noise, cavitation, and valve leakage improving plant operating efficiency.
The serial plate is usually fixed to the side of the actuator yoke. It indicates, amongst other things, the type of valve,the pressure class, the material used for the pressurized chamber and the air supply pressure of the actuator.
Baker Hughes offers it clientele an After Sales Service comprising highly qualified technicians, for the operation,maintenance and repair of its equipment. To benefit from
this service, contact our local representative or the After Sales Service whose email address is given at the end of this document.
Product Parameters:
Model No.
413X5
414X5 (1 & 4)
415X5
416X5
417X5 (7)
419X5
Trim Type
Seal Type
Pressure
Energized
PTFE Seal
Ring
Auxiliary Pilot
Plug with
Metal Seal
Ring
Metal Seal
Ring
PTFE Seal
Ring
High
Temperature
Seal Ring
Graphite
Seal Ring
Standard Trim
41X15/41X25
41315/41325
FTO or FTC (2)
41415/41425
FTC
41515/41525
FTO or FTC
41615/41625
FTO or FTC
41715/41725
FTO or FTC
41915/41925
FTO or FTC
Lo-dB Single Stage 41X35
41335
FTO
41435
FTC
41535
FTO
41635
FTO
41735
FTO
41935
FTO
Anti-Cavitation,
Single Stage 41X35
41335
FTC
41435
FTC
41535
FTC
41635
FTC
41735
FTC
41935
FTC
Lo-dB Single Stage with
Internal Diffuser 41X45 (3)
–
41445
FTC
–
–
–
–
Lo-dB Multi-Stage
41X55
41355
FTO
–
41555
FTO
41655
FTO
41755
FTO
41955
FTO
High Pressure
Anti-Cavitation VRT
41365 (5)
41375 (6)
–
–
–
–
–
Anti-Cavitation,
Multi-Stage 41X95
41395
FTC
–
41595
FTC
41695
FTC
41795
FTC
41995
FTC
Application and After-Sales Service:
Applicable Industries
Power Generation, Refining, Petrochemicals, Midstream Oil & Gas, Upstream Oil & Gas.
Key Applications : Condenser, Cooling Tower, Reactor Building, Turbine Building, Reactor Facility Grounds & BOP, Steam Turbine, Gas Turbine, Heat Recovery Steam Generator, Balance Of Plant, Distillation,   Hydroprocessing, Reforming, Cracking, Secondary, Blending, Quenching & Fractioning, Charge Gas Compression, Seperation, Pipeline Integrity, Operations,
Dehydration, Refrigeration, Liquifaction,  Loading/Shipping, Regasification, Auxillary, Dehydration/Treating, Compression.
After-Sales Service
Online support and Video technical support.